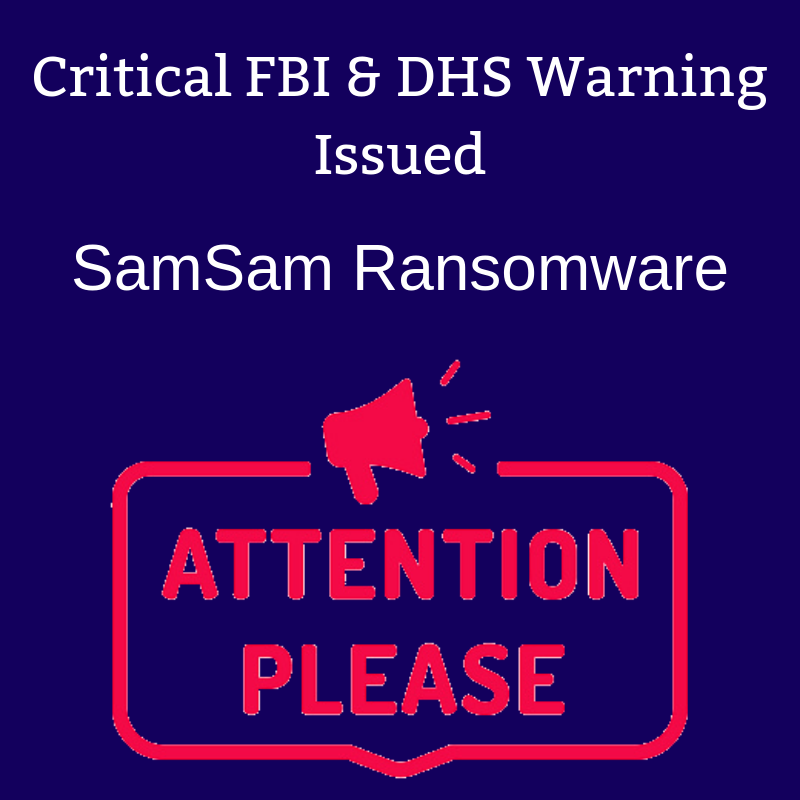 The FBI and Department of Homeland Security (DHS) have issued a vital ransomware alert for the SamSam ransomware also known as MSIL/Samas.A.
The FBI and DHS alert, issued on November 3rd, 2018 describes how hackers armed with SamSam ransomware have targeted multiple industries, including some within critical infrastructure. Those victimized by SamSam have been located predominately in the United States. However, some international attacks also occurred.
This alert comes few days after the Justice Department charged two Iranians as the masterminds behind the recent SamSam ransomware attacks.
Read more about this critical FBI and DHS warning.
Stay tuned to our blog for more information.
Marius has over 25 years of extensive technical and business managerial experience. After beginning his career in the R&D sector of mechanical engineering, Marius made the switch to IT in 1996. He first acted as a technical support engineer and later moving up to the departmental general manager of a large JSE-isted company. After immigrating to the U.S. in 2001, Marius began laying the foundation for what would eventually become 360 Smart Networks.
Make a Smart IT decision
Partner with 360 Smart Networks and receive:
Reliable Outsourced IT services
Bulletproof Cybersecurity
Leading enterprise IT solutions
Contact Now
Schedule your No-Obligation IT Assessment with
360 Smart Networks